The Colorless News
(21.03.2017, Issue #14)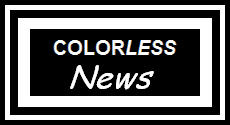 Welcome back, new moderators!
Staff scene of CL was slowly becoming more and more desolated. One must admit, that Jack received the staff in a pretty rough state, and recent shifts were not improving the situation. With Warlock being absont from public view, and public itself becoming less and less active, it is no wonder that moderators became less involved and less active – after all, there was nothing to be active about.
Still, with all that there were still attempts at kicking this place into gear. Most notably – Jack himself continued the tradition of CL writing projects, which managed to come to a positive conclusion – even though it did take quite some time. And it seems, there were plans to get more involved people into the staff, to try and make things active again.
By the time now Moderator applications were announced, staff looked more like a shadow of its former self. What was once (around 7 years ago) overbloated mass of 40+ people slimmed down to 2 administrators and 2 moderators – Gwynn and Numbers. And they had to decide on the pick of new mods, that would rival the size of the current staff. Shortly after closing of applications, Jack said, that he planned to get 3 new moderators. And also, that he got 2 ideal picks among the candidates.
Well, it is up to him to say what those picks were, but at the end of the day, 3 that were picked were Kinnear, Lieutenant and Mairu. I important to mention, that Kinnear – formerly Drentii – was one of the old batch of moderators, man of style and the one who once introduced the idea of each moderator having a signature 'weapon'. Lieutenant is also returning moderator, and active organizer of art and musical projects, as well as representative of definite non-US timezone. It is still to be seen how each of the 3 new moderators would act, but this pick looks much better than the results of the previous moderator applications.
In addition to this, there were some other changes to the staff. Numbers and Neko have officially became listed as CL developers. And Gwynn and Rinneko have been moved to Ranger positions. Generally, and especially considering the previously small size of staff, this is quite a big shuffle, and it will remain to be seen, how well it would work. Things are surely looking up to be more active now, though.
---
Well, he's back.
One of the former administrators of the site, and, even more formerly, terrorist number 2 of CL, has returned after 2 years of absence. Yes, DakChaplain is back, and, even though he claims only to be back for a brief time, he already made a new gaming thread and have been a big presence on chat.
Will he really leave after a while? Or is he here to stay, once again, now as a returning user? That is only up to him.
---
Projects?
State of CL project is quite uncertain. Last chorus project, organized by Momi, slowly died without any conclusion after recordings were sent and more than half a year passing without any news. Writing project did manage to get completed, though it took quite a while. At the same time, the beginning of 2017 has been marked with new CL Calendar project, and there is a promise of next CL chess tournament opening up in the Summer.
CL projects don't seem to be completely dead, but they sure could see a bit more action. Perhaps, userbase will start something on their own, or perhaps it will be up to new staff to kick things up.
---
Issue #14, from 21.03.2017
Staff: Lurker-reporter, editor, designer – @Kirn
The Colorless News is the property of Lurkers inc.
If it is publicly posted - we will use it with your name in it.
Anonymity of private informants is guaranteed.
We know where you live.