"Honey its Meta, dont open the door. I'll get the shotgun."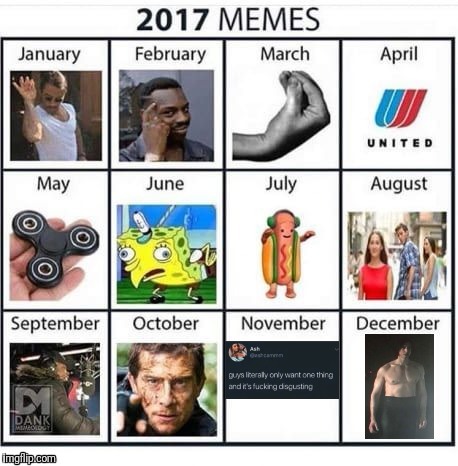 ---
Jokes aside, memes are a powerful thing. They have marketability online, they steer public conversation and humor. Dogecoin is a legitimate cryptocurrency you can actually buy into for god's sake...
---
What's the thread for?
Firstly, no, this is not a thread to shitpost in. The normal Meme Thread is where those kinds of posts go. This thread is for posting memes as they become popular so we can see trends posted in real time, as well as making fun of them as if they are "on the rise" or have "undiscovered potential" in the same vein as the subreddit /r/MemeEconomy does by pretending they're stocks.
---
You can also talk about actual memetics if you want I guess... They weren't always just pictures of cats and captions on the internet.
The economy of memes is constantly in flux. People like and repost memes everyday, each day they become more popular and more used, until they become "dead" or "stale" our goal is to find the memes when they're still in their prime. When there are still internet laughs to be had.