I was bored yesterday and had nothing to do, so @Lumiex suggested I play Chopin's Tristesse on the piano. I got the music out and started practicing it. The next morning, I found myself curled up on the floor looking like a mess; I must have fell asleep while playing.
lol
Anyway, after getting some breakfast, I wanted to visit the local thrift/pawnshop/goodwill stores. I didn't know what I was going to find, but I was hoping that I would find an 88 key keyboard. Didn't find one. Oh well.
On the bright side, there were a few books I wanted to buy since they covered some topics of my interest, but alas I could not buy all the books. These are the books I have bought.
What legitimizes actions and feelings? If legitimacy was ruled by the constantly shifting theories of morality/ethics, how should we be adapting to the world 10, 20, 50, 100 years from now? Could there be a society that will be perfect so that there is no need for law to be laid down? I've been reading books about how humans work biologically and I am taking a freshman seminar class to explore morality/feelings/emotions in a philosophical point of view. I was curious to read how a person from law would see morality from. Albeit outdated (published in 1984), the question of morality in law and psychiatry tugged at my curiosity. It is a bit short compared to the other books I bought, but I hope it will be informative and useful nonetheless. (277 pages, $1.99)
I haven't taken a hardcore history class in two years, and history isn't my major, but I relish in a little history here and there. However, browsing online articles won't adequately quench my thirst, and therefore I decided to buy this book that covers pretty much all of American history. It is a pretty long read. (1048 pages, $1.99)
During high school, one of my favorite subject was economics, specifically macroeconomics. However, like most things I had learnt in high school, I sadly forgot most of the materials that my teacher had taught me. I am fortunate to find this textbook at Goodwill. I hope to finish this book around this year. (866 pages, $3.99)
As a martial artist, one must constantly strive to grow in mind, body, and spirit. As a tennis player, I'd like to increase the efficiency of my movements and strokes as well as know my limits and plan accordingly. This book is the accumulation of knowledge on sports medicine and kinesthesiology. This book is a refreshing read from my dry textbooks. (734 pages, $3.99)
Exercise is important but even more important is diet. Although the book noted above has some chapters dedicated to "energy sources," I felt I needed a proper book to thoroughly understand how to eat properly. This is a textbook for someone in the major of nutrition, so it is obviously saturated with enough pages to make myself occupied for a good time. Thank you Goodwill. :D (752 pages, #3.99)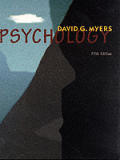 Lastly, I have a textbook on psychology. I believe that the field is still in its infancy, but it is growing into a legitimate branch of science with the groundbreaking research in neuroscience, genetics, and behavior research. I am interested in psychology, but I would not really like to take it as a class. (602 pages, $3.99)
I hope to read more good books, broaden my mind, and explore into the unknown. Happy reading CL. :3