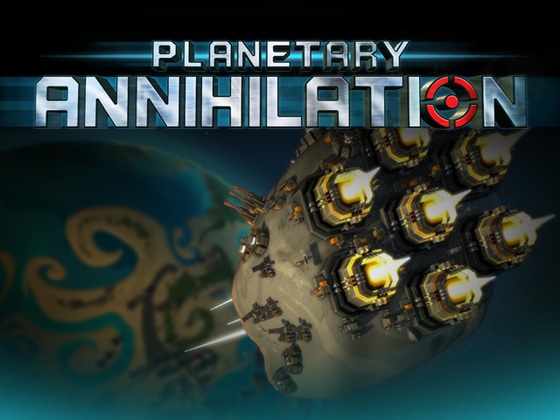 I'd like to ask those of you who are really into gaming a very simple question: how many recent RTS can you remember? RTS in a classical sense - where you build the base, build a shitload of units and kick the crap out of your opponent's base. I had to literally check this on Gamespot, but apparently during the last 12 months we only got the second campaign of StarCraft 2. Which is a good game that I personally love dearly, but... only one classical RTS in a whole fucking year?
Don't you think, that in earlier days we had more strategy games? Just remember - Dune, Warcraft, StarCraft, Red Alert, Command and Conquer, Total Annihilation, Populous, Supreme Commander, even Dawn of War. Demand was high and supply was adequate. So what happened? Did the recent studies show that people do not want to play RTS anymore or what? Well, I don't know about that, but I know that there are game devs out there who also noticed that we do not have enough RTS games here. And they decided to do something about it.
This is their kickstarter page, but, as you can see, the time is up, and they already got a good deal of money. Which means that the game is way in development and might be coming quite soon.
Planetary Annihilation is a game that follows the gameplay of Total Annihilation, Total Annihilation: Kingdoms and Supreme Commander games. If you played those, you know what the core feature was in them. If you don't know - the game starts with basically you having one command unit, which is very strong and can build stuff, and you use it to build building, units, more building units, more advanced building and, in the end, a massive army that you use to rain all kinds of death and terror on your enemies.
Sounds simple enough, and back in the days of Total Annihilation is was pretty simple even though gameplay had its unusual points. Then, years later, Supreme Commander added bigger scale, bigger robots, bigger weapons... everything was bigger. You could bring nukes to a battleship fight, you had more engagement options, you had more of everything. And now these good people (some of them even worked on Total Annihilation and Supreme Commander, so they know their stuff) are making things even bigger.
If you watched the trailer, you already saw the good stuff. Battlefields will be in the shape of the planet, which I can't remember seeing in a proper RTS since the days of Populous (well, I also remember Spore planetary stage, but there is was only small part of the gameplay), so you will have to take that into account. Hell, you can implement old Soviet plan of attacking America - reach them through the north pole! But you are not limited to just one planet. In the trailer you see base built on the moon and even asteroids which are refitted into a giant balls of Exterminatus. Yes, I just said 'ball of Exterminatus', deal with it. Honestly, looking at the trailer, I kinda imagine that you can take the planet fully for yourself and then built on it until there's no free space left and then just admire it from the space. Probably the one thing I wonder about is if there would be battles between planets or even solar systems in this, which I would very much like to see.
Well, as you can see, I am pretty excited about it, and if you liked any of the proper RTS games we had before, you would be excited about this too. Also, for those who want to see more, here's extended look at the game from one of the alpha-testers.