Hello and welcome to to this merry little discussion which arose from a small thing I started on chat. The point of this is to look at the many settings, themes, character tropes and plots within Anime and to discuss the unfortunate implications and problems these many things would bring if the Anime was in fact reality.
More recently within Video Games we have seen an increase in thinking about the cause of effect of actions of the players and how by realistic standards the player would be crossing many lines. I would recommend discussions surrounding Spec Ops The Line and the youtube Gametheory video talking about how the players "Heroic" and "Cool" actions within the Call of Duty universe amount to war crimes and crimes against Humanity (http://www.youtube.com/watch?v=DcckHAYCxGk)
Now then, time to apply the same level of over thinking to Anime.
Tsunderes
Yes lets start with the most common character type in Anime. Tsunderes in general are one of our main sources of entertainment in Anime, their inability to act on their true emotions and violent and aggressive tendencies towards the person/people they care for is always a hoot with viewers, but lets look at the reality of this character type of the previously shown Taiga or any variant of her if they existed in the real world. You have an individual, usually female, lashing out with violence towards another person who is only trying to be nice to them or help them with a problem, in most real life situations the person they are lashing out at would have less dedication than a usual Anime protagonist and would respond with a kindly "Screw you" and leave never talking to that person again. In more extreme scenarios, i.e. your Misakas, the female in question would likely find herself in prison or with a criminal record for assault inflicted against the person they "Love."
Ore no Imōto ga Konna ni Kawaii Wake ga Nai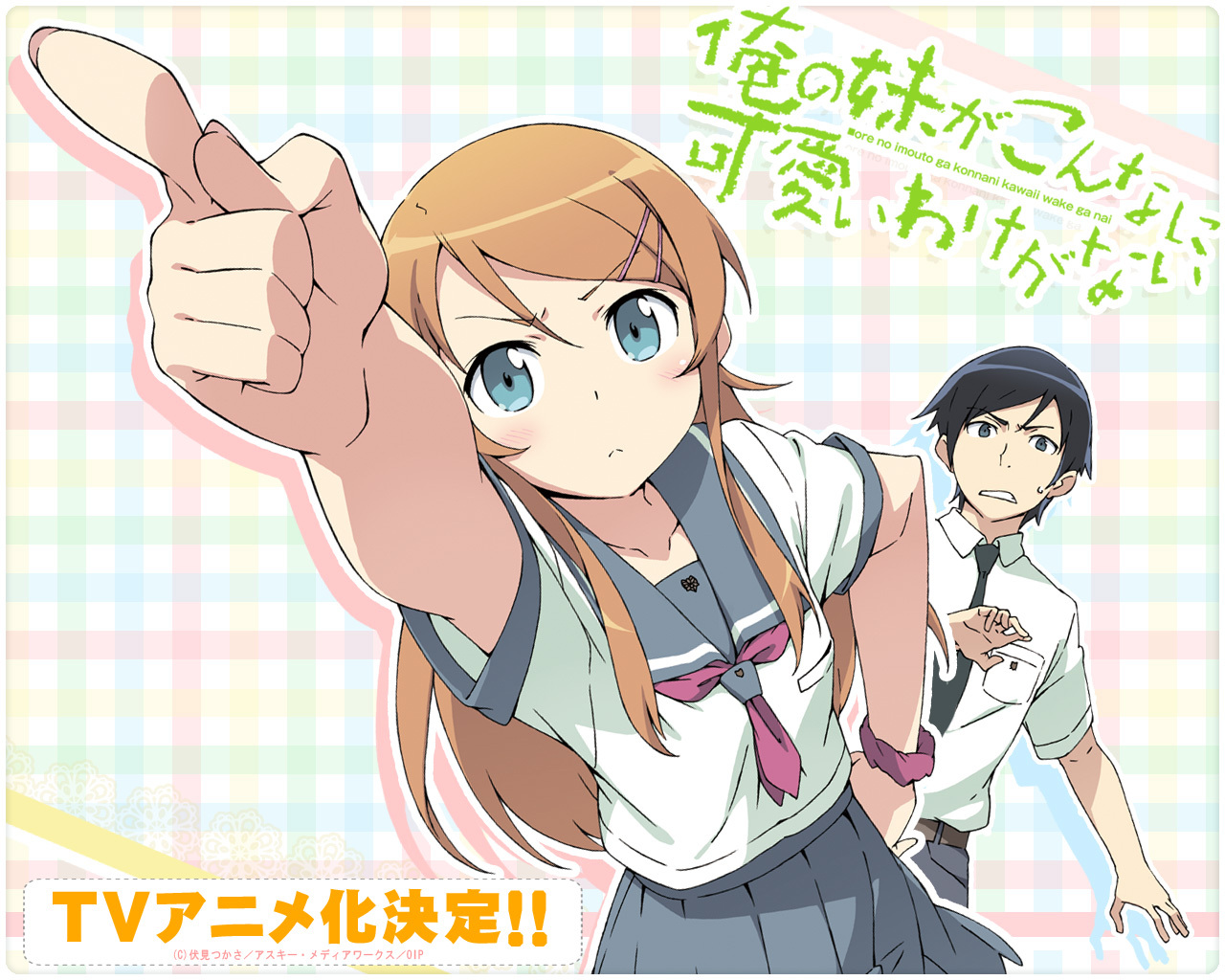 I don't think I could create a thread about realities of Anime without pointing out Oreimo, while the series already does examine in some detail the obvious issue I'm going to be talking about I feel the need to discuss it here. This series looks at the relationship between an older brother and his younger sister which grows into love between the pair. So to be blunt, their incest relationship.
For any of you that hasn't brushed up on your 21st Century law, in the large bulk of countries incest is illegal and frowned upon. Yet with Oreimo we find ourselves supportive of the relationship between the two characters and while I was more supportive of the protagonist choosing his school friend Ruri, there none the less exists a large fanbase for a pairing featuring the protagonist hooking up with his younger sister and while the series may be ultimately ambiguous about the resolution it is mostly accepted that the brother and sister will end up together. So my question surrounding this would be why do we find ourselves accepting of this type of relationship within the show but in reality to many people the notion of a bother and sister loving each other, to those levels, would repulse us. Just think about that, imagine if your brother or sister said they loved you to those levels or your friend walked up to you and announced they had sex with their brother or sister. You reaction would be much differently than that you experienced watching the show.
Falling into the cockpit
The trope which made us fall in love with Mobile Suit Gundam and the large percentage of other Mecha series. The idea being the protagnoist, usually a nameless nobody in the grand scheme of things, will end up piloting an experimental or highly advanced piece of military equipment and then sent off into battle.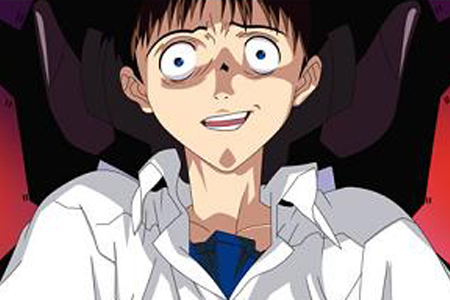 Sounds exciting right? Well in reality no, this is actually really horrifying to consider and what hammers the point home is that this type of thing really is going on in the world and it ends as one would realistically expect with the inexperienced person getting killed within a few minutes of fighting an actual trained and disciplined soldier. You don't become an experienced pilot/soldier overnight or after a single battle. It takes months of practice and training before you even have a fighting chance of lasting in the type of battles our Mecha universe protagonist finds themselves thrust into.
So in reality with cases like Gundam we have a young person who has found their way into the cockpit of a military vehicle and is now facing down an enemy force who have spent years training exactly for this, along with the fact that they have planned their attack well in advance and have thought through every eventuality including a "pilot" managing to get into their cockpit in time.
Love Triangles
Most Anime which is going to have some love them will have a love triangle the protagonist will find themselves in. For us viewers this allows for plot and development of the characters as the protagonist decides who he or she loves the most and wants to be with.
So what does this amount to for Mr and Ms reality? Arguably one of the most uncomfortable situations a person could find themselves in. Having two people in love with you at the same time has the obvious fact that one of those women or men is not going to end up with you, unless we're going for that School Days "Best Ending," but for all I care Makoto can go fuck himself. Love triangles usually are resolved in Anime by one party accepting the other and moving on, or holding feelings for the person but not trying to deliberately separate the couple.
In reality they are not resolved so easily and can in extreme cases lead to outcomes that see the losing party pulling dirty tricks on the winner or no conclusion which leads to both parties walking away from the person they love, in reality women and men generally do not like the idea that you "need to think" about whether you love them or not as they expect an on the spot answer. The losing party unlike in an Anime, except surprisingly School Days, funny how this one always keeps coming up, will then sometimes try to ruin the relationship because "If I can't have you no one can," is more real than often realised. Many Television Shows especially those in the format of The Jeremy Kyle Show, show just how many Love Triangles can end up being resolved.

This is not to say Anime does not address these issues I have discussed, in fact a number of Anime do exist which have these issues as central themes although I am interested in seeing other peoples opinions on these things and many others.
If you know a particular thing within Anime that has some unfortunate, problematic or disturbing implications if it were reality then write about them here and allow others to discuss them.