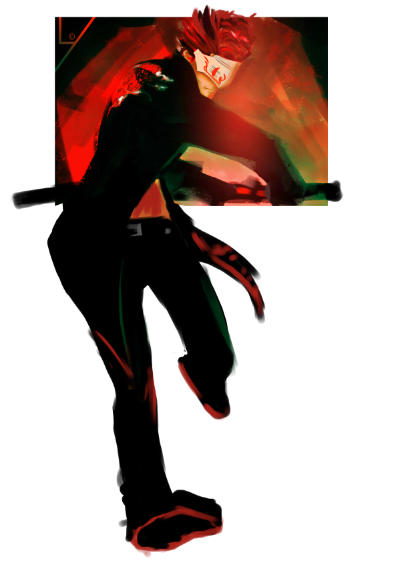 Original drawing dated back on April 2013, but it was half body (the size of that box in the background) but today I just decided to give the drawing a full body because I'm lacking inspiration.
So the drawing goes back to being work in progress.
Adam Taurus from RWBY, because.