Love Live! School Idol Festival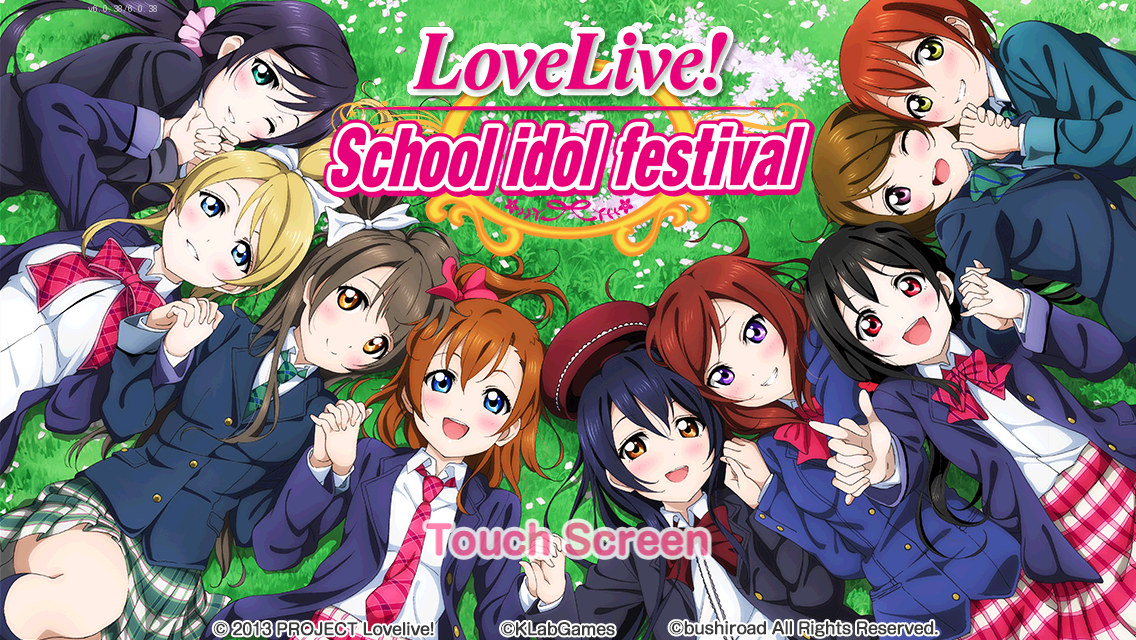 Love Live! School Idol Festival is a social rhythm game for mobile devices (both for iOS and Android) produced by KLabGames and bushiroad. In the game, the player creates units based on collectible virtual cards and performs Live concerts with a designated unit. All the songs used in the game are sung by members of the Love Live! idol group μ's.
Essentially, this game is a rhythm came but with slightly more applications and fundamentals. The game is based off the anime Love Live! School Idol Project. As stated above, cards are collected in order to form various compatible teams to do song completion. One team consists of 9 cards. Within actual gameplay, each of these 9 cards is a button. The rhythm game follows standard touch-phone format. (See Below)
The objective of the came is to collect cards, level up, unlock new songs and stories, and aim for the highscores in the leaderboards. Currently, the game is available on iOS and android devices.