The Colorless News
(20.08.2015, Issue #11)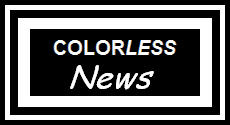 New admin on CL. Again.
As many of you have noticed, recently we had a new and a very hyperactive announcement. Long story short, CL now has another admin who is Kip – a known moderator, part of "No Fun Police" together with SirTingles and one of the vocal members of the community. This makes her the 8th admin of the Colorless.
In looking at this appointment, it is hard to avoid looking for similarities with our 7th admin – DarkChaplain. So we might as well look at those. Indeed, Warlock remains the single owner of the site, and the second admin seems to be someone not known for coding experience, but instead a vocal member of the staff known to be active in expressing opinions and in project participation. That may allow us to assume that Kip was made admin to take over some public duties like watching over projects, general public relationships issues and, possibly, internal moderation issues. In other words – to lighter Warlock's non code-related burdens.
However, saying that, we should also remember how DarkChaplain's admin term ended. It ended badly, leading to him leaving the site completely – something that most of us never expected to happen. So, how likely is something like that to happen again? Noone can say for sure, though it is a fact that not a single admin of this site managed to have a perfect record in that capacity. Colorless has a history of drama, both public and discrete, so this admin term might come to a similarly sudden end.
Still, there is no reason to dwell on darker possibilities. Instead we might look into what this appointment might bring to the site. As it was already said, Kip is active participant of the CL projects – be those choruses, art or even writing. That is unlikely to change, and she has a benefit of knowing the workings of those activities. Considering the fact that recently staff was brainstorming possible new activities ideas, we may assume that Kip would be actively working in that direction. Plus. It is obvious that newly appointed admin will be very active, at least during the start of the term, eager to show her contribution to the community. So perhaps we may expect some developments on site activities soon.
Additionally, appearance of new admin always affected moderation is some way or the other. At times it was some changing of the rules, at times it was just a change in internal staff agreements on moderation policies. Recently CL had no need in major moderation changes, so we are yet to see if there actually would be any changes. Or, if there would be any, if they would actively affect general CL population.
Let us wait and see if this appointment would bring any positive changes to the site and if that appointment would not, in fact, end like all the rest so far.
---
Kirn is unbanned. Again.
This is a story that repeats itself every year or so. Kirn – user known for his generally unfriendly attitude, active meddling in CL affairs, acts of on-site terrorism and perverted affection for shovels – outlives another - 5th now - permanent ban.
For those unfamiliar with these events – last autumn Kirn was banned for making a post involving suicide bombing themes. That post received unusually large amount of scorn from the staff, which resulted in his permanent banning for threats of terrorism. Kirn himself maintains that the reaction and following punishment were the result of staff's personal feelings towards him because of some of his dealings.
As someone who was banned during most of CL history, Kirn was naturally familiar with the experience, so it was no surprise to anyone when he continued his activities on the site. He used numerous alts, accumulated over the years, to spam the site, he created and maintained alternative account to participate in Crescent Moon chorus and Mad Scientists contest. He even created dedicated accounts for sending private messages on the site, actively keeping in touch with some people. Obviously, staff, in turn, did its best to prevent all those activities from happening.
It is important to note, that during this year Kirn took time to send two ban appeals, mostly still claiming the biased nature of the ban itself. Those appeals were unsuccessful. However, just a few days after Kip's admin appointment, Kirn's fifth perma-ban was lifted. It is uncertain what exactly became the reason for his unbanning, though there can be assumptions about him making some sort of deal with the staff.
While unbanning itself is not such a big act, we may ask – what possible consequences can this cause? Kirn is one of the users with greyed-out names, those are marked as the 'undesirables' of the site. Now, with him being officially brought back, can other 'grey names' expect review of their cases? Or was it a single isolated incident, never to be repeated again? Time will tell.
Perhaps it would be interesting to know, that Kirn, who was a member since the very start of the site in 2010, spent every Christmas and New Year being banned on Colorless. Let's see if he makes it this time.
---
Slimmed down staff. Now this is new.
Most of the current site users live blissfully unaware about Colorless history or the way things were in the days when oldfags were actually a thing. However, looking over the whole of CL history, it is easy to notice an interesting tendency among staff. And I mean their numbers.
During the first months of Colorless there was absolutely no system to moderators, and wild roaming gangs of them ran all over the site. And we do mean gangs – at some point headcount returned something like 40+ moderators. Absolutely unimaginable number today.
Obviously, the site never needed that many moderators, even dirung its most active phases. During the first year of CL, Gargron conducted a 'moderators re-evaluation', and while there were many details to that event, the end result was ten moderators. Rest were de-modded back to regular users. And the staff, as it was then, started working towards being more organized and connected. With varied success and failure along the way. In time some moderators became too inactive to go on, and they were removed. However, very soon their place was taken by somebody else. With some fluctuations, the general number of moderators was ten or close to ten through the years. Right up to the last year.
About a year ago staff consisted of 2 admins and 9 moderators. And for a while, the unwritten rule of replacing moderator that left was observed. Taro_Tanako, when he left the staff, was immediately replaced by Mau. However, as time went on, moderators left or were removed, and no replacement was provided. DarkChaplain, Cenica, Ecstasy, Lieutenant, and Mau were moderators one year ago and are not part of the staff today. With no replacement to take their place, we switched from 11 people staff to 6 people. Numbers are almost cut in half.
So, what does it all mean? First of all, this may show that currently site does not need big staff to be managed. True, activity can't even be compared to some of the earlier years, so there are less things to watch out for. Then again, with current moderators list some timezones are not covered at all, which might cause problems if someone was to abuse that. Plus, the fact that there is no need for more moderators also may mean that site activity is on the all-time low now, which would be obviously not a good thing.
Another possible positive thing might be the fact that smaller staff is more manageable. CL staffs of many years were known to argue excessively over smallest things, which hindered the moderation process greatly. The flipside of that would be the danger of staff becoming too closed-off and separated by their own unified opinions from the rest of the community.
It's hard to say for certain if positive or negative implication would turn out to be true, but there is one unquestionably positive conclusion – staff is not bound to the tradition of numbers anymore, which is a big step towards being more adaptable. That also implies that staff might as easily include more people if the need arises.
---
Issue #11, from 20.08.2015
Staff: Lurker-reporter, editor, designer – @Kirn
The Colorless News is the property of Lurkers inc.
If it is publicly posted - we will use it with your name in it.
Anonymity of private informants is guaranteed.
We know where you live.