The Colorless News
(01.11.2015, Issue #12)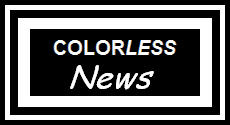 Moderators coming and going.
It seems that staff shuffling didn't end with us having new admin. During past month or so, we have got two new moderators. We also lost two moderators. Let us look at those cases, starting with the ones we lost.
Starting with @PureBoredom. Pure already held the unofficial position of the least useful moderator, for a whole passed year, since @DarkChaplain managed to remove other, more useless, members of staff. However, perhaps due to heavy drama in the staff in period from autumn 2014 to spring 2015, PureBoredom managed to keep his position while doing close to no work. That all changed when he decided to publically, and with attitude implying no care for consequences, abuse his mod powers. By editing other users' posts. Specifically – on the screenshot thread. Those actions were, in turn, screened, timestamped and presented to @Kip, who demoded Pure in less than 24 hours.
Next person who is no longer a mod is @MrTingles, who decided to step down from a position due to being busy with other things other than this site. Which is always a good decision, because it shows that moderator actually feels responsible for position and is not just holding it out of desire for mod powers. However, with Tingles being gone, staff would fall to all-time record low number of members, so it is no surprise that search for new mods was announced.
In total, there were 13 applicants, and 3 received promotions from simple users. However, only one of those - @123-456-7890 – was made moderator. Recently 123-456-7890 is involved with CL app thread, so it is reasonable to assume that him receiving the position had something to do with his coding skills. However, as he is from US timezone, he provided nothing new in terms of chat/forum coverage.
Two other applicants - @Dark-B and @AshitoKenji – were made rangers, which was met with some questions. Rangers are, obviously, not moderators, they can't do most of the things needed to keep order on chat. Additionally, in terms of rangers coverage, we already had coverage over EU and East timezones, meaning these promotions didn't really bring anything new.
It was mentioned, that those picked to be rangers have a chance to become moderators somewhere in the future. However, since the staff was still underpowered, Kip made a decision to add one more moderator, now from those two, and not even from the number of the last mod applicants. However, @Rinneko apply for mod position during previous moderator applications time, so now @Kip contacted her with moderator proposition, which Rin accepted, finally, after a year of purely US-timezone staff, adding eastern timezone moderator to the mix.
We'll be keeping eye on more staff developments.
---
So. Projects?
Recent project activity on CL looks like a very mixed bag. @Momimochi tested waters about making a new chorus, but so far there was little interest from CL general population. @--Jack—decided to take a page from DC's book (literally) and make a new CL anthology. This project recently ended as success, however, there were only 4 participants, which may be due to this event being tied to Halloween, and a number of people is less available during that time. Colorless Chess Club, while not being a project in strict sense (that activity isn't really producing any visual results for other users to enjoy), recently gathered 30 members. Very impressive figure, and we shall see if they can get all those people to play on their next event.
Separate mention should go to @Lieutenant who received Colorless Art Book project from Tingles. Apparently, Tingles can't keep up with everything that work requires, so he now transferred everything related to the project to Lt, who already made relevant thread, inviting more participants. This is a very heavy-duty responsibility, and we do wish her luck.
---
Issue #12, from 01.11.2015
Staff: Lurker-reporter, editor, designer – @Kirn
The Colorless News is the property of Lurkers inc.
If it is publicly posted - we will use it with your name in it.
Anonymity of private informants is guaranteed.
We know where you live.