I wouldn't know if this can be counted as recent, but it's almost a year since the Legend's death: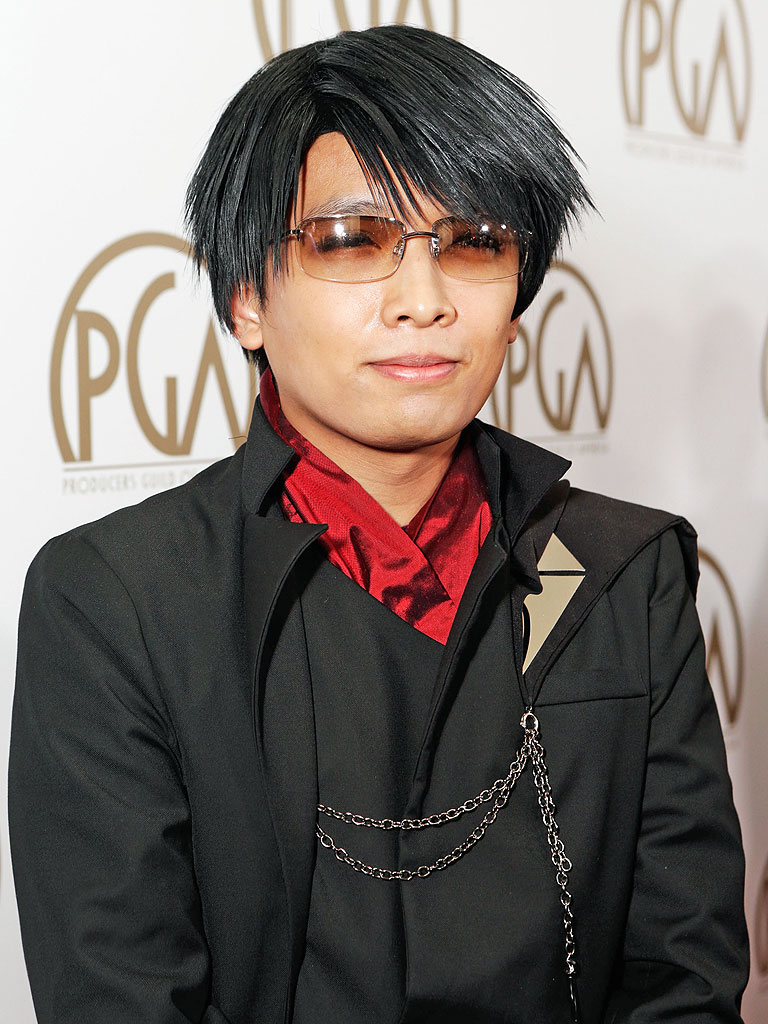 Can also refer to here, here and here.
Monyreak "Monty" Oum (June 22, 1981 – February 1, 2015) was an American web-based animator and writer. A self-taught animator, he scripted and produced several crossover fighting video series, drawing the attention of internet production company Rooster Teeth, who hired him. There, he provided custom animations for Red vs. Blue, and created the original animated series RWBY.

On January 22, 2015, Oum was hospitalized following a severe allergic reaction during a routine medical procedure that rendered him comatose. On January 30, Rooster Teeth co-founder Burnie Burns stated that Oum was "in critical care and it is not known if he will recover". A donation page was set up for the medical expenses on GoFundMe; the goal of $50,000 was reached within three hours, with the fundraiser reaching $100,000 in four hours, $150,000 within 24 hours, and $243,000 within 12 days. On February 1, 2015 at 4:34 PM, Oum died as a result of the allergic reaction. His funeral was held on February 7.

A tribute podcast to Oum took place the day after his death. An episode of the popular series Death Battle, whose animator and cast were heavily influenced by Oum, dedicated the episode Boba Fett vs Samus Remastered to him, and also had an animated dance sequence that paid tribute to his work, though the song used, Shine from the RWBY soundtrack, was removed due to copyright some weeks after.

A tribute to Oum was included in the intro to Volume 3 of RWBY. It contains a piano-ballad with a rose petal falling from the sky. When it reaches the ground his name appears.
I pretty much know this fella when he did his awesome crossover videos of DOA and FF, named Dead Fantasy, which was somehow left hanging and since then he pretty much made huge name in Red vs. Blue (damn I have to re-watch this) and RWBY.
I remember when Kristina Nguyen came to our Comic Fiesta 2015 event for the RWBY panel, and she would talk of some little things about Monty; we tried not to get in touch too much with the sensitive topic. She would say how he was when he was alive, and it seemed that all of us missed him a lot, like, he was still so young to passed away, and everyone still needs him. RWBY just passed Volume 2 when he passed away. If you're a follower, you know that moment when they actually continue it. People questioned a lot when he died, if they will ever continue the story or let it die with him (it's kinda insensitive of them though, but yeah, it's an eventuality). But they moved on with the story, and that was the happiest day of our lives, to know that he'll be honored that way. It was a tribute they at least could do, to finish his story.
I know I never say this yet but it's kind of obvious that he's one of my idol in terms of art people, not just because of his skills (fuck I can't do 3D to save my life), but because of his determination to make something, he told us, just do it, find time for it, because if we don't do it now, when will we ever? That's probably one of my source of optimism, if he can do it, so can I, if not in art itself, but life in general.