How to get a Gravatar/Icon - The Picturebook
---
Okay, so far too often we are asked "hoe do eye get a pict-chuuur!!!!one!!1" by our new members; if you read the FAQ you'd be better off -- but no, that's why you're here. You're the reason the FAQ cries itself to sleep. However, since I am a lovely human being I've decided to help you in your pitiful attempt at trying to get a pretty gravatar.
Step 1 - Sign up, duh. Make sure you use a valid e-mail which is the same e-mail as the account you will use for your gravatar account.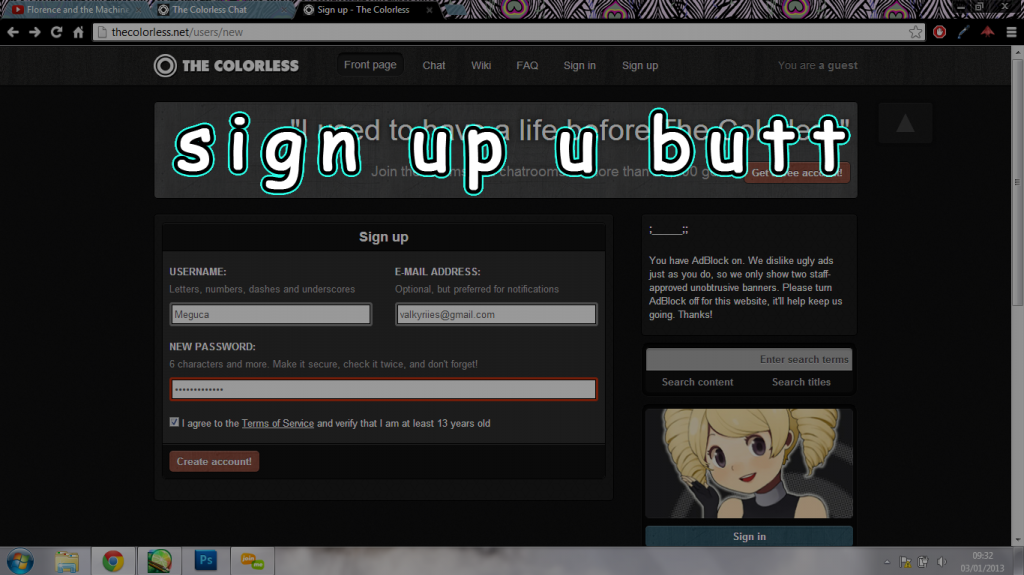 Step 2 - Activate your account, yes?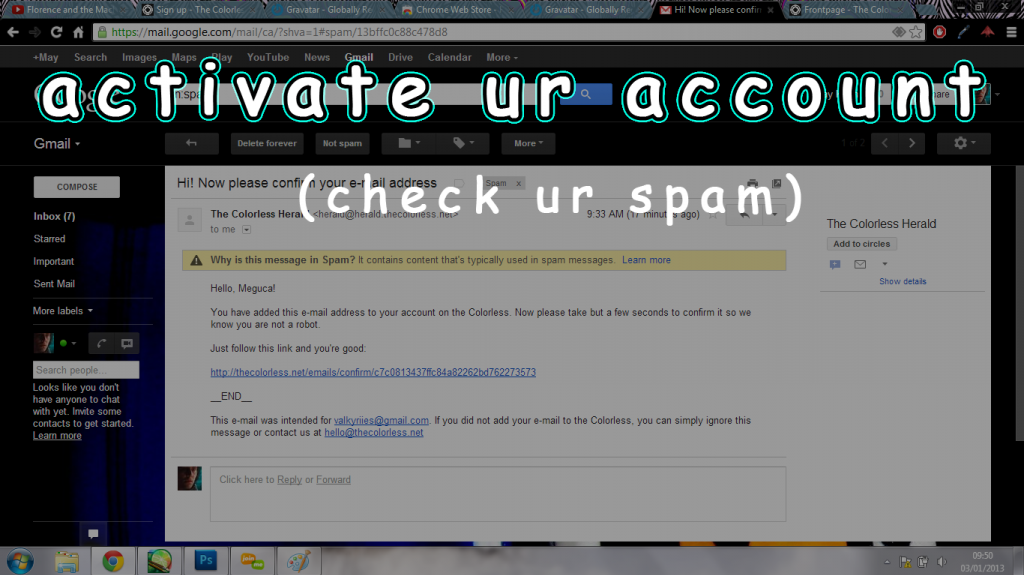 Step 3 - Go to Gravatar and using the SAME e-mail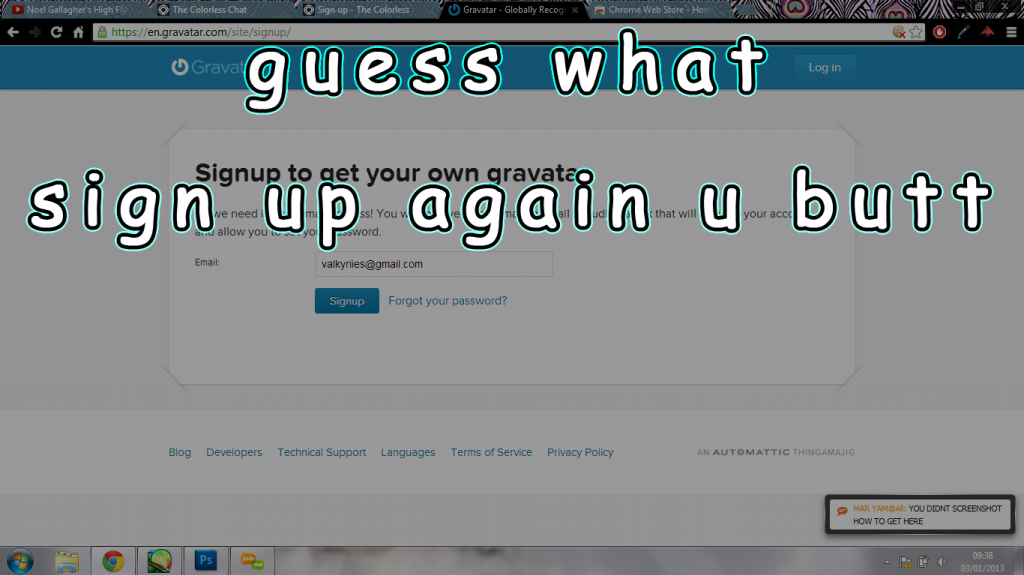 Step 4 - I'm beginning to see a pattern here - verify your e-mail address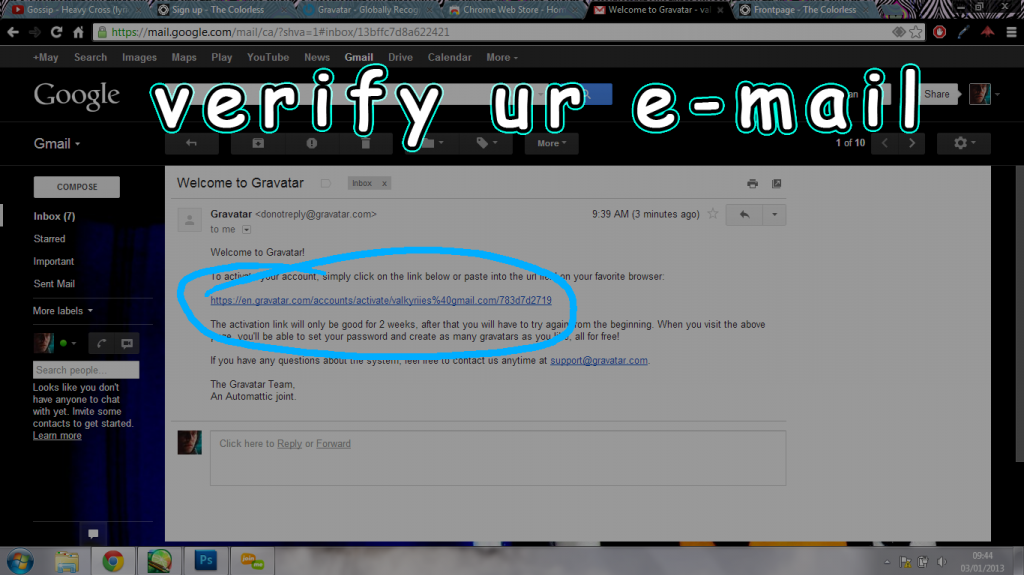 Step 5 - return to Gravatar and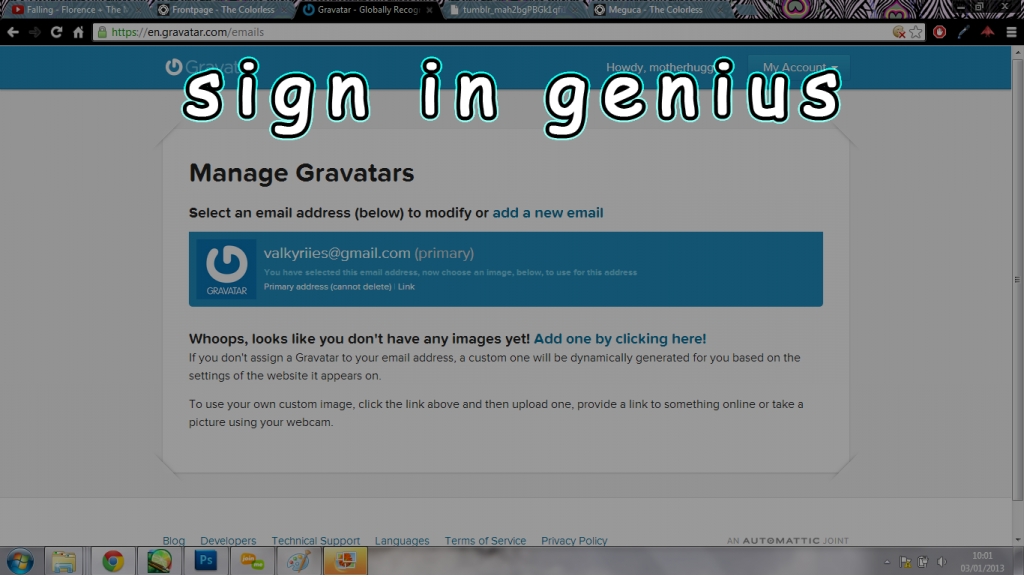 then find your sugoi image, which should be RATED G. Remember that ,gifs will turn into static images - this is mine: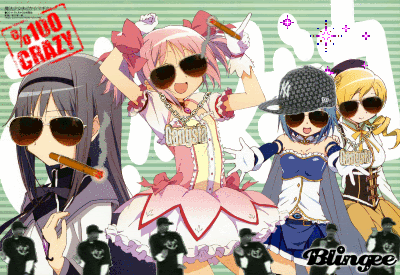 Step 6 - Click 'add new image' and rate your gravatar, it better be a G.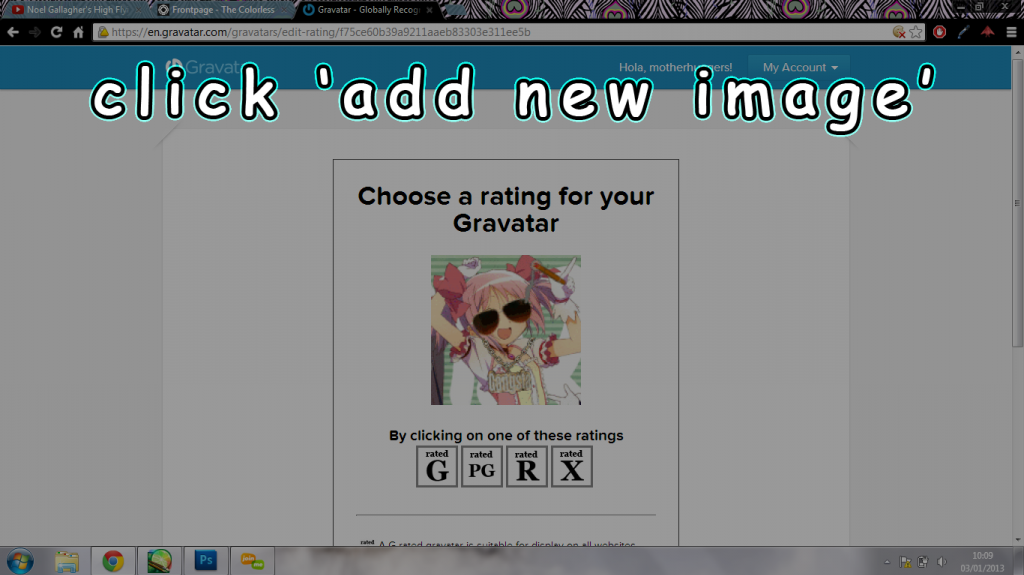 Step 7 -
NOW WE WAIT
You can log out then in again, this sometimes speeds up the process.
Step 7 - Et voila, thank me later.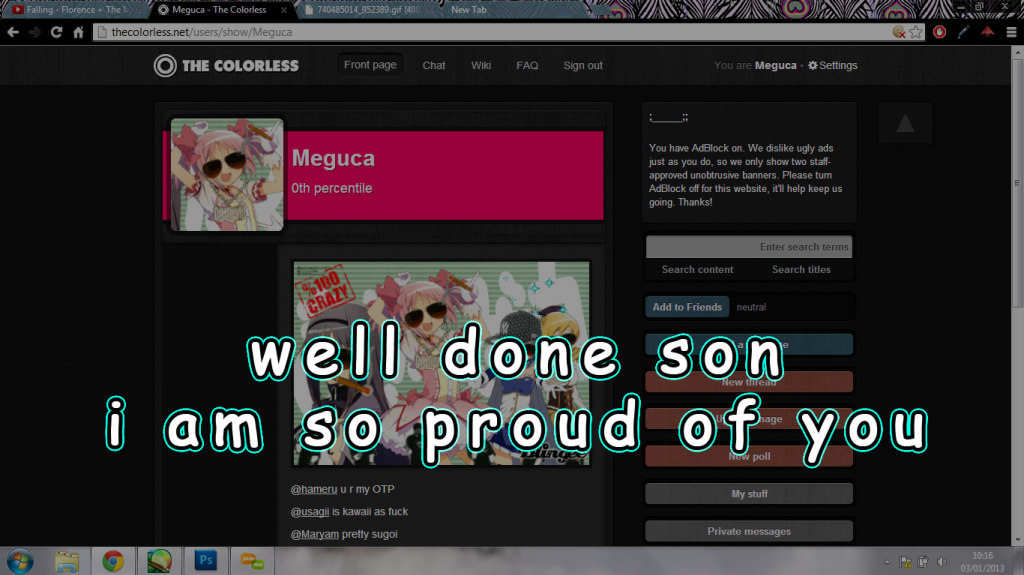 Oh God, did you try.
---
credits: @Maryam - moral supporter, linker-er and sugoi @PureBoredom - Chief in how-the-fuck-do-you-format, moral supporter and kawaii