Kinnear


99th percentile
Name: Duane Christopher Meadus
Personality Type: ENTP
Gender: Male
Age: 26.
Birthday: December 30th, 1990.
Height: 5'8", 173cm
Weight: More than you.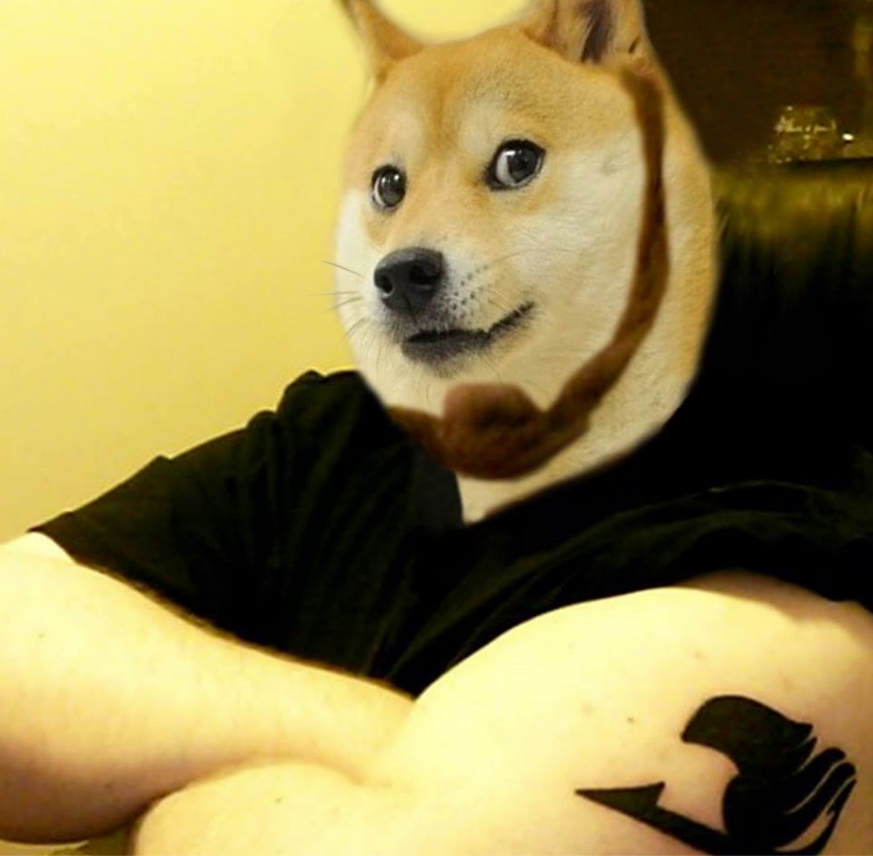 I also have another tattoo of a black tribal-style sword on my left wrist/forearm.
Stuff about me:
Engineering student / Pharmacist Assistant / Blackjack Dealer

Pastafarian Minister

Supergeek [Gamer (RPGs, Fighters, Rhythm, MOBA, etc), Tabletop RPG Player, Anime enthusiast]

I partake in the Devil's Lettuce with some frequency.

I collect dice, medieval weaponry and fancy hats.

I have a girlfriend of about 2.5 years (Circa 1st quarter 2017). Her name is Holly. She joined CL in 2010 but has never really been active.

I have a 2014 Nissan Versa Note SL in Gunmetal Grey, her name is Elise (After the League Champion). I can not drive her due to lack of insurance money, and may have to return her soon.
---
Kinnear joined on May 11th, 2010, since that has made 394 posts that are still accessible today, 4 of which are threads. Helping shape the community, Kinnear has given 748 upvotes, and was last online on Oct 14th, 2019.
---
I'm in the same vein as Lycan. I shave my chest, but not because of any insecurity, I just want to and think it looks better.

However, I will be more comfortable with my chest than I am now once I hit more of my fitness goals.

It largely depends on the exact context behind this conversation and what sorts of mental illnesses the girl has. In a general sense, I think the sentence is just, but there are situations where I would opt for admittance into a psychiatric institution rather than imprisonment.

I've tried caffeine. All sorts of medicines for various temporary illnesses.

But in terms of recreational drugs, I've smoked tobacco and weed and drank alcohol. Tobacco, I partake in only once per year in the form of a New Years cigar with friends.It's not really my thing but it's not entirely unpleasant and a cigar is nice to commemorate an occasion now and then.

I smoke weed probably about 3 times a week. I have no intention to stop. It's relaxing and much less destructive than the majority of other recreational drugs. (No, I'm not claiming it's "not a drug" or does not have any risks associated with it; it does, just fewer.)

I used to drink occasionally. Two or three times a year at geeky parties and such. However, it's no longer worth it to do so. I got most of my stomach chopped off half a year ago and now my tiny baby stomach can't drink enough for it to effect me in any way unless I go for hard liquor, which is absolutely distusting (in my opinion). xP

I don't regret anything in my past, no matter how negative it might be.

My philosophy is this. I like myself right now. I would not be that person if my life hadn't played out exactly as it has. There are things I want to improve about myself and my situation for sure, but I can work on those in the present rather than rerolling who I am by changing what has passed.

Probably innocent. My big hiatus was for about 2.5-3 years.

Spilling coffee or another hot beverage on someone.

I definitely will get married, once I can afford to do so. My idea of an ideal wedding at the moment is on a clear, windless late spring day on a wooden sailing ship surrounded by close friends and family. Not much of a crowd, maybe 50 people max. But I'm willing to compromise if Holly does not agree when that time comes. xP

I've been dating my girlfriend, Holly (Who has a CL account but is not active here) for over 4 years now. I couldn't ask for someone more amazing. She's the light of my life; I love everything about her.

Definitely have done that in the past. Guilty.

Pretending you haven't seen a movie before so someone else will watch it with you and you can see how they react.

I'd volunteer, but I feel like it's more interesting to exchange letters with someone when you don't know them yet, and usually only communicate via letters.