MrTrain


99th percentile
Sure
ᶠᵘᶜᵏ ʸᵒᵘ ᵐᵒᵐᵒ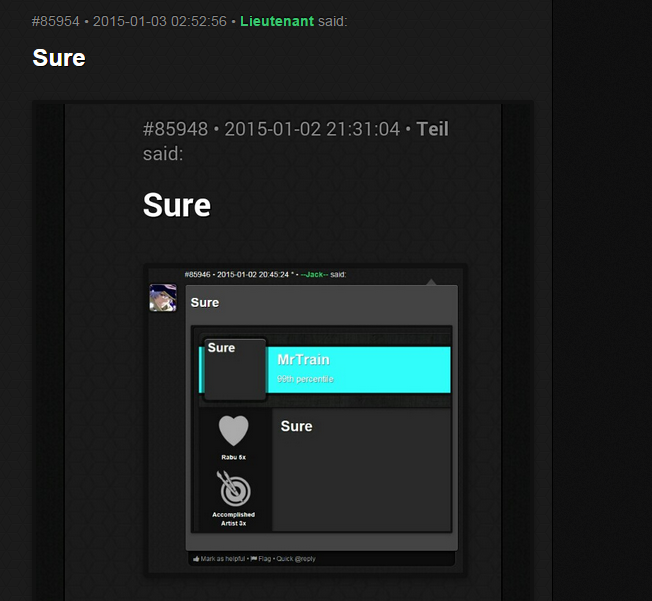 ---
MrTrain joined on Jul 4th, 2010, since that has made 687 posts that are still accessible today, 18 of which are threads. Helping shape the community, MrTrain has given 881 upvotes, and was last online on Jul 28th, 2016.
---
Where's Hiroshi on that list? You can't have a DRRR RP without Hiroshi. :o

The worst part is that I called @momo , mom OTL

LAST DAY OF SALE GUYS!!

GET IT WHILE IT'S CHEAP!!

This sounds pretty cool. Are you gonna provide a link on where to get it? And is it solely single player?