shafnat


99th percentile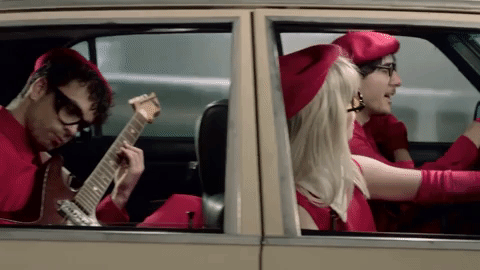 I know you like when I admit that I was wrong and you were right. At least i've tried.
---
shafnat joined on Oct 1st, 2011, since that has made 734 posts that are still accessible today, 6 of which are threads. Helping shape the community, shafnat has given 1185 upvotes, and was last online on Jun 21st, 2018.
---
Hey myself,

Will you ever get better at anything in your life? Can you still improve your quality in anything? You're still not satisfied with everything you have now, have you? I hope not.

From your friend that has accompanied you for a year, Your Own Stagnant Feeling.

duolingo says i have mastered 400 vocabs for Deutsch in total

i am totally gonna draw this girl

i can't find any shoes like those anymore here though i want some old skate shoes like that blegh

Wow i always see them in coffee shops but never know how does the result tastes like.

@Xyopq thank you so much! glad you can feel the space only through rendered images. it is glass, yeah. tempered one thick glass. and it's probably right, the maintenance would be very hard indeed, and we haven't thought about that.

The water walls are yeah, probably like our main idea about chilling people by passing through. Much rain in rainy season, of course. but the existing corridor right now at Bogor station is also an open space like that. so yeah.

Also, the committee has given us news that our design went in through big 25 out of 100 designs! not yet sure about the exact rank but that relieves us.

Ah, DC, it's so nice to see this post! i might bump it a lot. so yeah i guess in here i will share some of my architectural designs recently, as it is a bit weird to post something like my designs into the art thread.

This is a design contest i (and a team consisting of 3) just participated in. The contest is about to make a space that can reduce people's stress in their daily life, and so we made this thing we call RUANG ANTARA or translated as "THE SPACE BETWEEN"

Jakarta, as the center government and business has become a very busy town, where the people are used to have a "fast life". Not all people who works in Jakarta also live in Jakarta; they live in the neighbouring city which is actually pretty far, and their mainly used transportation is by the Commuter Line. They go through the commuter line everyday, with tired body, stressed mind, crowded and having no privacy.

This design is located to be in one of the Commuter Line Station in Bogor, the station that embarks passenger to Jakarta from its neigboring cities. THE SPACE BETWEEN acts as an Emotional Wash, treating people senses to relax as they pass through, just like an automatic car wash. Healing them from their stress, the corridor provides a space where people could take a small mind break as they pass through.